Questions You Can Expect to Be Asked When Meeting With a Real Estate Investor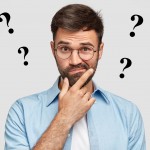 If you are considering selling your home to a real estate investor, you want to make sure you are prepared for the meeting by understanding what questions they might ask you, and also planning what questions you will ask them. 

It can be nerve-wracking to go into a meeting with an investor that wants to buy your home, especially if you need to sell your home quickly. However, if it is a reputable investor like Synergy Home Buyers, the questions they ask you should be pretty simple. It is nothing to stress out about!
First, they will ask you some general questions about your home. 
What is the address? 

How many bedrooms and bathrooms? 

How many square-feet? 

What neighborhood is it in? 

Are there any major issues with your home? 
Remember, cash investors like Synergy Home Buyers will purchase your home as-is, even if it isn't in the best condition, but they will still likely ask about it. 
Then, they might ask you questions about the financial status and sale of your home. 
Why are you selling your home? 

How much do you owe on your home loan? 

What price do you want to sell your home for? 

When do you need to sell your home? 
Again, there are no wrong answers. The investor is just getting information to give you their best offer. If you do need a quick closing, cash investors like Synergy Home Buyers can close fast, and on your schedule. 
Next, they might ask to see your home. This is just to get an idea of any repairs they could need to make. The great news is, if you need to sell your home fast, a cash investor is likely the way to go. The benefits are endless and include not working with a realtor or bank, selling your home as-is, no commissions, closing costs, or fees,  and the ability to close quickly. 

And remember, the investor isn't just there to question you. You should also have a list of questions prepared so you know you are working with a trusted local investor like Synergy Home Buyers. Here are some questions you should consider asking: 
1. What sets you apart from your competition? 
Maybe it is being a small family-run business that will give you and your home sale the attention it deserves, like we do at Synergy Home Buyers. Maybe the investor has been in business in the area for a long time. The investor you meet with should be able to tell you what sets them apart, and how it benefits you. 
2. Do you have references? 
At Synergy Home Buyers we have many testimonials on our website, Zillow, and Facebook. You can also ask an investor if they are rated on the Better Business Bureau website to make sure they are A+ rated. Personal testimonies go a long way in being able to trust a local investor. 
3. What is the process if we work with you? 
This should be easy for the investor to discuss, and if they seem to be uncomfortable, or don't want you to offer you all the details, they might not be as trustworthy as you would like. At Synergy Home Buyers we are 100% up front about our process and how we arrive at our cash offers. The process is simple and includes: 
Getting the details about your home 

Making an all-cash offer 

If you accept the offer, setting up a closing date
It may seem too simple, but the right investor will do all the heavy lifting and you can just sit back and collect your check at closing. 
Working with a local cash investor can be the best solution for you if you need to sell your home fast. The key is knowing what to expect when meeting with them and understanding what questions you want to ask to make sure you are working with a reputable company.